Essex County Child Support Lawyer
Attorneys Resolving Complex Child Custody Issues in Essex County
Rudolf A. Jaworski Jr. PC has helped hundreds of clients resolve their child custody and child support cases. We understand how emotionally and financially difficult it can be to go through the process of a divorce or modification with child custody and child support issues. We want to help resolve your child custody & child support case with an amicable solution that accommodates everyone in your family.
Any change to your family unit is going to be difficult for everyone involved, but not unmanageable. We have a passion to help our clients keep their family structure together as best as possible during such a complex and personal situation. We understand that this time in your life can be uncomfortable, difficult, and stressful. The involvement of your emotions, family, and financial costs associated with your child custody case may be worrisome to you as well. Our Essex County child custody attorney wants to help take some of those issues out of your everyday life to better help your custody or support case.
Call our attorney at (978) 307-7087 to get started today!
What Is Child Support in Essex County?
Child support in the state of Massachusetts is monetary support that parents are responsible for paying in order to help with their child's financial needs when the parent does not or no longer lives with the child's other parent.
The custodial parent is the parent who the child lives with for the majority of the time, and the non-custodial parent is the parent that whom the child lives with for less of the time, or in some cases does not live with at all. In most scenarios, the non-custodial parent is the one responsible for paying child support to the custodial parent.
How Is Child Support Divided In Essex County?
In Essex County, MA, child support is determined by splitting the parents' total combined incomes. Child support is thus split proportionally between the two parents. For example, if one parent makes $7,000 per month, and the other parent makes $3,000 per month, the child support will be split by 70% and 30% respectively. However, individual judges have differing opinions on what is fair when it comes to ordering parents to pay for a child's college tuition and other educational expenses.
Child support orders are all about fairness and what would be in the child's best interest. Some judges prefer a fifty-fifty split; others believe the responsibility should be proportional to income, and some believe there should be a reduction in child support if your child is residing at college. Having a lawyer on your side who knows the courts and the judges can be a tremendous advantage.
Modifying Custody & Support Orders in Massachusetts
We assist clients with the modification of existing court orders. Our years of experience and extensive legal knowledge allow us to effectively assert our clients' interests and reach favorable outcomes that reflect their change in circumstances.
Did you know that, even if you make an informal agreement with your spouse to reduce child support payments or alter visitation schedules, you can still be held in contempt of court? If you need to modify a divorce order, it is important to contact an experienced attorney so you can properly file it with the court.
When Should You Seek Child Support Modification?
Requesting a modification may be necessary when the original child custody or child support order no longer serves the best interests of the child or there has been a substantial change in circumstances rendering the original order unfair or unworkable.
There are specific circumstances under which the Massachusetts courts are likely to grant a modification, including:
Change of residence (or modification of custody due to parental relocation)
A substantial change of income for either parent makes child support modification necessary (either reducing or increasing support)
Serious injury or illness of a parent resulting in long-term or permanent disability
Unforeseen healthcare or academic needs of the child
Substantial college expenses
Please note: Seeking modification as soon as possible after the loss of your job or other substantial change in circumstances can prevent enforcement actions against you.
Who Can Seek a Child Support Modification?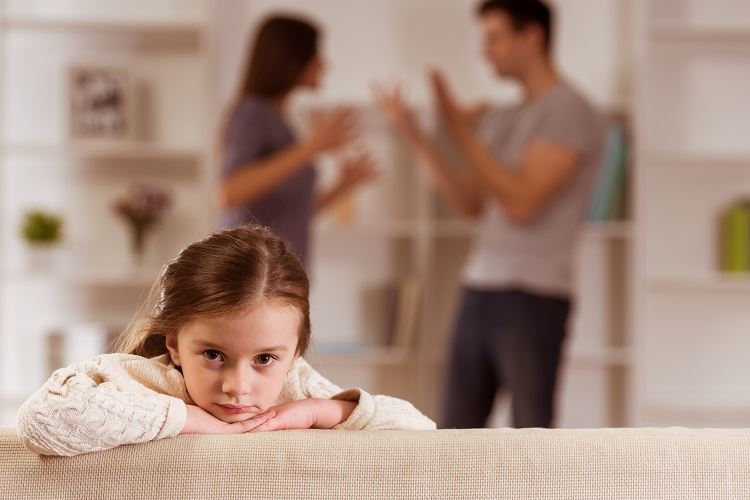 ​​​Either parent can file a complaint about modification after a divorce and request that the court modifies its orders regarding child custody or support. Also, a "next friend" a third party acting for the benefit of the child may seek modification after serving notice to both parents.
Under certain circumstances, a minor child may seek to express his or her preference regarding which parent has primary physical custody. However, this is almost never a controlling factor and the ultimate decision is left to the judge. Also, parents can seek support for college or other educational expenses if the child is living at home with one of the parents and is between the ages of 18 and 23.
What Can Be Modified in Child Support?
Generally, only orders of child custody, support, and visitation, and some alimony orders can be changed by the court. Decisions regarding the division of marital property are considered final and are not subject to modification after the divorce.
Many agreements designate what can and cannot be modified, except for child-related issues which can always be modified. It is important to consult child support and custody attorney in Essex County who can provide you with a reliable evaluation of your case and who has the experience to fight for what is fair in court, if necessary.
Helping to Create Arrangements Beneficial to Your Child
The team at Rudolf A. Jaworski Jr. PC has the experience and skill to guide you through the process of resolving issues of child support or custody disputes in whatever method is called for in your agreement or family court order.
Helpful Resources:
Fill out our online contact form or call the office at (978) 307-7087 to schedule a free consultation with our child support attorneys in Essex County.
Hear What Our Clients Have to Say
Stories From Our Happy Clients
- Robb O.

- Margaret

- David

- Dan

- Diana
Results You Can Count On

We will work tirelessly to get the best possible outcome for your case.

Trustworthy Attorney

Our core principles are to provide honesty, integrity, and compassion to every client.

Personalized Legal Services

We create a comfortable atmosphere by providing personalized service to each case.

Free Phone Consultation

Don't wait, contact our firm to schedule a consultation today.
Providing an Unmatched Experience