Essex County Legal Separation Attorney
Creating Effective Legal Solutions for Families in Massachusetts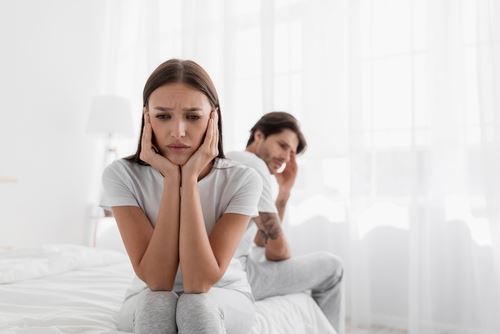 Ending a marriage can be a difficult situation. However, for couples that are not ready for the finality of divorce, there are other alternatives.
How to Get a Legal Separation in Massachusetts
While Massachusetts law does not contain a specific statute governing "legal separation." You do not have to get court permission to live apart from your spouse. Couples may be able to break from a marriage without going through formal divorce proceedings.
In many instances, separation is an opportunity to determine if divorce is the right option and to take time to work through issues affecting the marriage including financial, personal, and familial matters. Our experienced family law attorney can help create the ideal future for your family from our Danvers office.
Are you deciding between divorce or legal separation? Call Rudolf A Jaworski Jr PC today at (978) 307-7087 or contact us online to meet with our legal separation lawyer in Essex County!
What Is Legal Separation in Massachusetts?
Legal separation in the state of Massachusetts is a court-ordered arrangement in which married couples live separately, and have legal boundaries regarding marriage matters such as finances. Legal separation usually occurs when a married couple is unsure about divorcing and prefers to have time apart before making a final decision concerning divorce.
Legal separation takes the following matters into account:
Financial responsibilities
Assets
Child custody and visitation
Child support
It's important to note that during this time, separate spouses may be rights to certain benefits, such as spousal support, while separated
What Is The Difference Between Legal Separation & Divorce in Massachusetts
Although legal separation and divorce may sound similar, it is important to note that they are different. In a divorce, your marriage is completely and legally ended, while a separation is a less binding option for couples that may consider reuniting. For those looking for a temporary solution, a trial separation can help. This is a non-legal scenario that is agreed upon between couples.
However, when you opt to separate, an attorney and court proceeding will be needed. Unfortunately, Massachusetts law does not provide a specific statute to provide for legal separation. In order to get the protection you are looking for, it may be necessary to file for divorce or some other action with the Court.
In Massachusetts, when you hear someone say that they are legally separated it generally may mean that they have filed for a divorce and are living separately based upon the provisions of a Temporary Order of the Court.
What Is Involved in the Legal Separation Process?
Although couples can always agree to separate, this still opens the door for disagreements and issues, especially those related to financial support. Because of this, a court action can protect you.
When filing for divorce in Essex County, the court will also include orders related to:
Property Division: During a separation, it's common for couples to separate and live in separate homes. A court will need to determine who has a claim to the main property along with the division of assets and debts accrued from living separately.
Alimony: Depending on the family situation, separation maintenance may be needed. This can be based on who remains with the children and whether or not there is a lower earning capacity.
Child Support and Custody: If the home is being divided, legal custody will need to be determined. Additionally, visitation rights and support will also need to be discussed.
Reliable Legal Advice Since 1981
Before starting any legal proceedings, it is important to consult with an experienced attorney. At Rudolf A. Jaworski Jr. PC, our Essex County separation attorney has been working in the area for over 40 years.
We can help you navigate this process and answer any questions you may have without incurring unnecessary expenses. Our goal is to find a solution that works for your family whether for the short or long term.
Helpful Resources:
Interested in pursuing legal separation in Massachusetts? Contact Rudolf A Jaworski Jr PC today to schedule a consultation!
Hear What Our Clients Have to Say
Stories From Our Happy Clients
- Margaret

- David

- Diana

- Jim

- Ullrich
Results You Can Count On

We will work tirelessly to get the best possible outcome for your case.

Trustworthy Attorney

Our core principles are to provide honesty, integrity, and compassion to every client.

Personalized Legal Services

We create a comfortable atmosphere by providing personalized service to each case.

Free Phone Consultation

Don't wait, contact our firm to schedule a consultation today.
Providing an Unmatched Experience